If leather isn't a mood, then what is? LeatherSmith believes that there's beauty in every corner. Craftsmanship has emerged from many little streets of our country, making it the epitome of versatility. We are dedicated to our work and to the quality of the products so that you can feel confident with what you own.
Our craftsmen take pride in crafting with the most intricate means, which define a style statement for many. LeatherSmith understands the importance of style & quality, so we bring you the classics in a leather niche, featuring products that will add glam to your lifestyle. Want something customized or in bulk? Reach out to us and we'll do it.
Goods that we deal in
LeatherSmith deals in goods produced with full-grain and top-grain leather. Top grain leather has been extracted from the supple layers of calfskin and goat and the soft hides of exotic leather (splitting leather). These have undergone various stages where they have stood the test of time and came out to be more ultra-classy than ever. On the contrary, full-grain leather is prepared when the hair is removed from the hide and is directly sent for tanning.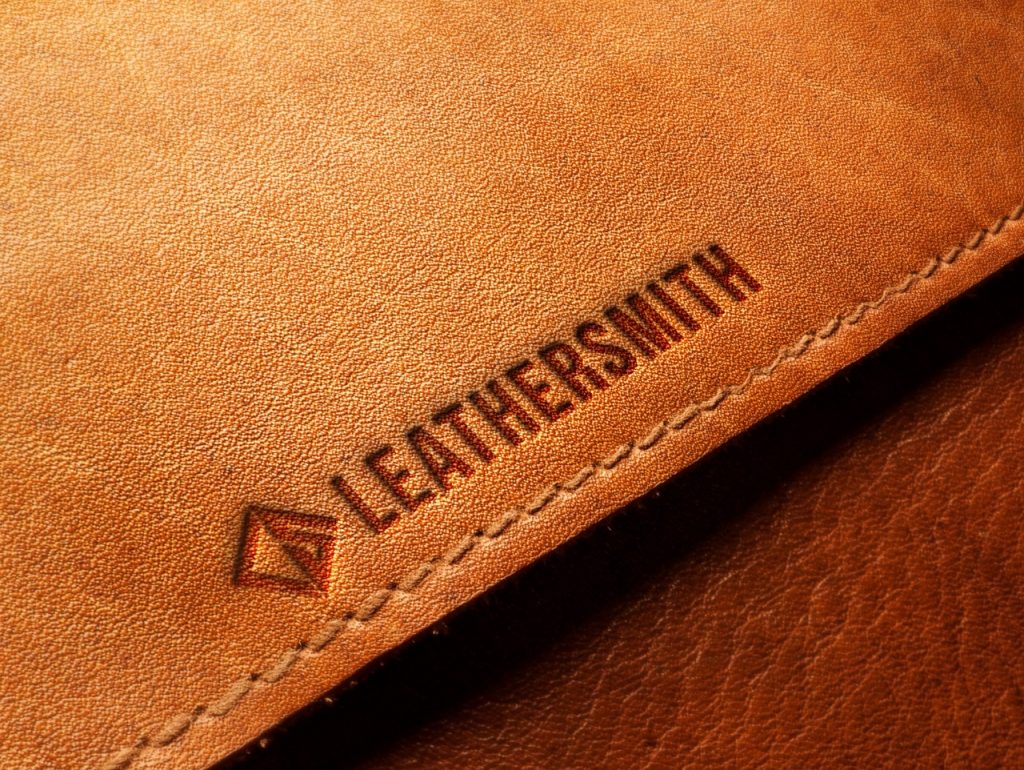 Let's be honest; there's nothing more classy than some good old-fashioned leather. LeatherSmith has a thing for fulfilling its customer's demands, so you can always find us, no matter in whichever part of the globe you reside in. You customize it; we make it come true!
If you signed up for variety, then that's what you will get. Good quality leather can be addicting. What's even more tempting is when it has been incorporated into the days of our lives in the form of chic necessities. LeatherSmith stresses quality & variety above all and offers a plethora of options like wallets, belts, saddles, bookmarks, jackets, shoes, and bags; we can do this all night!
While leather bags are a timeless investment, they bring about a charming poise and can turn into your BFFs quickly. Grab that leather wallet you have been eyeing for quite some time, or buy those saddles that feel oh-so-smooth to touch. We also deal in make-on-demand shoes so you can sport all seasons in your dreamy leather boots. Feeling lost in your book? Order a leather bookmark designed with humble efforts; these page markers bring retro flavors into your life with a pinch of vintage! 
Designer handbags might be the thing that 'Leather' brings to your mind, but we have so much more to offer! With a scrumptious platter of jackets, wallets, belts, jeans, saddles, bags, shoes, and bookmarks, Leathersmith offers you a pool of quality products you can't say no to.
What do our customers say about us?
Melissa commented, "What I loved most about them is the bag I wanted was not in stock, so I reached out to them. They were generous enough to help me out and made me another one. Their strife for customer satisfaction is what made me buy from LeatherSmith."
Anne pinned, "I recently purchased the coffin wallet, and trust me, it felt so smooth to touch. I have always wanted something like this. Even better, everything here is at a reasonable price, so you don't have to go empty-handed. Looking forward to more shopping!" 
Serena said, "I am a leather person, so I always look out for new products. This place has a wide variety of leather goods which is the real deal-breaker for me. They offer very transparent customer support, which is a big plus."
Here, we constantly strive to fit into your current wants and needs. Our products are somewhat ritzy yet humble but not too old school to make you fall behind the trend. We are inspired by passion, so there is something for everyone. If you can't find what you were looking for, bug us and we'll surely put our best effort to satisfy your query.