You are running late for that presentation. Everything is almost done, but you can't find anything to keep your low-waist trousers on your waist! Guess who is the hero here – Belts. 
The belts are making a comeback, socially after Bella Hadid pulled off an airport look by donning two chic strap-on belts on her waist, and now the people of New York can't keep calm about it. Not only in NYC, but this trend also seems to have traveled all over the globe, and fashion experts finally realize the importance of this subtle yet essential piece of clothing. After being neglected for a long time, waist-up dressing is once getting the praise it deserves, and we have these belt loop series to thank! Does anyone remember Jennifer Lawrence in the Haute Couture of Dior flaunting her $660 golden buckle? We sure do!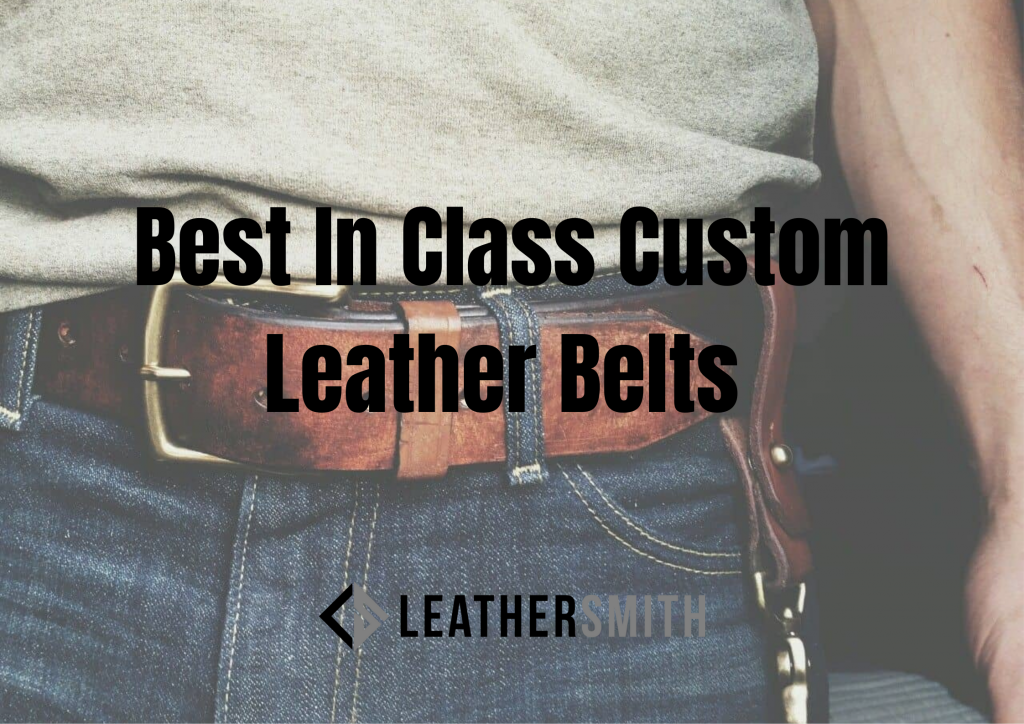 Belts are integral to your dream closet and splash a minimal style statement. It creates an eleven more solid impression when it comes to leather! To have this intelligent add-on, you need not be rich but have suitable sources! At LeatherSmith, we aim to create the most formula yet the ish touch of belts in premium quality leather so that you can make that desired look in seconds.
Pair them with an accordion skirt or leather pants, and you will look like a million bucks! We put more attention on customizing your needs just as a custom leather belt at an affordable price because we believe everyone deserves a chance to have them that gel with every attire and are available at good deals! 
Custom Leather Belts | Why Customize?
Everyone is different, and so are our needs. What you want to be present in something may not already be vested in them by the Almighty, which is why we are here to make some of your dreams come true. Be it leather suspenders, or belts, we have it all. And what better way to do it than the way of presents? That's right, belts are the perfect gift, be it for your man, girl, brother, sister, papa, or even yourself, because you drive it as much as anyone else!
And besides, everyone should fancy themselves a nice pair, which? It sets the bar high when designed with all kinds of exotic leather. Think how perfect it would be to bring your designs to life! All you have to do is tell us what you want, and we will get it done for you! 
Specifications Of Our Customization 
When you are talking about the perfect custom leather belt that is going to make a home in your wardrobe, everything needs to be perfect. That is why we have put a lot of details together, which you would want to consider while thinking about any Custom Leather Belt.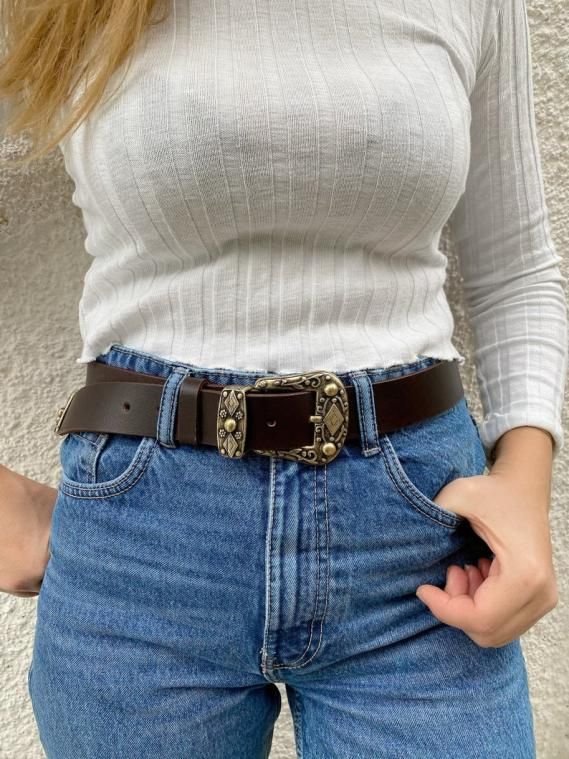 Type of leather 
Putting some fashion sense into your clothing, which is as dull as your regular belt, might seem near-impossible initially. Still, it can flatter your look if designed in a sophisticated manner. So, how do you look darn good in a belt? It all comes down to the leather, its texture, and its cushiony feel. We have a lot of things on our menu card that you will want to take home with you.
You can experiment with your belt's look with various choices like leather, genuine leather, tanned, whole grain, bonded, top grain, faux, and vegan. Each one has a unique look and fulfills the purpose of making your flat everyday belt a statement piece that you will want to save for only your happy moments. So, are you ready to trust us and add some life to your everyday look? We can't wait!
Promise to last 
It is about how long someone or something will be by your side, especially when they promised forever! Now, we don't know about forever, but we offer premium leather with a strong foothold in durability and lasting things longer. These belts have been handcrafted with utmost precision, so they never let you down. If you are having doubts, it's time to get over that because LeatherSmith offers you top-notch quality when designing custom pieces upon request.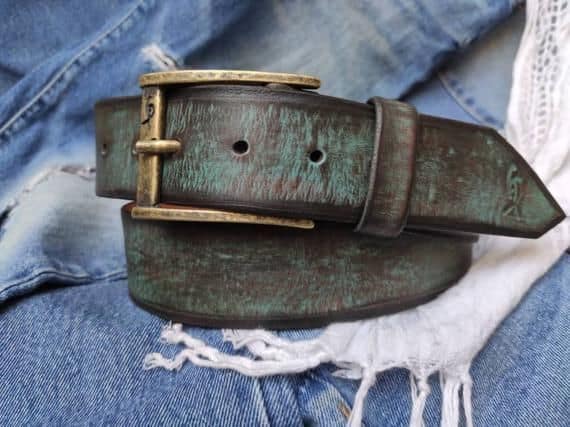 As shared by previous customers, the products' strength and durability exceed all expectations, so all you need to do is jump in this boat! We also ensure that we rely on trustworthy features to create your perfect gift, like high-quality stainless brass, rigid steel, etc., so that you feel cared for at every step. We have something for both men, and women, so you can feel free to make this your stoppage for Custom Leather Belts And Buckles. 
Text 
Texts are particular, be it on a piece of paper, personal inbox, a gift card, or a belt! There is no denying the magic words bring and maximize your joy even more. Think how nice it will be for your hubby to receive a plushy leather belt with sweet text. Does that mean he will think about you every time he wears it and removes it? Haha, yes! Be it carved on the outer side of the belt or the inner side, your stylish gift will have a personalized engraving. Embossing charges will depend on the size and type of leather belt you have selected.
Rest assured, what you want, will be on your belt. You must be careful while you are placing the order. Make sure you type your unique message with full attention. In the end, no one wants to be hurt by silly grammatical or punctuation errors, right? LeatherSmith believes in letting you make sweet gestures for your loved ones. Nothing can be more romantic than a Custom Leather Belt With a Name. After all, the devil is in the details!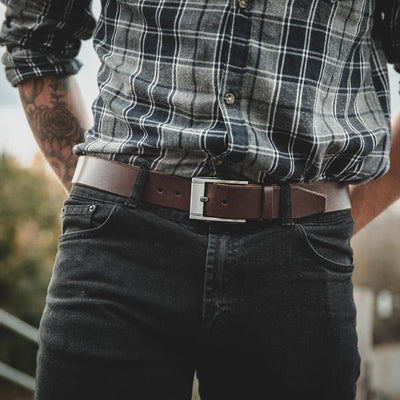 Buckle 
We all love that one standard basic buckle that molds itself into different outfits and blends in like a pro. But there will be times one won't be enough! You might feel like experimenting with other options like a sleek silver one or even starting to fancy a vintage type! Fancy yourself something like this? We have got that covered too! LeatherSmith is dedicated to giving you the perfect regan flegan belt buckle so that even if you can't get your hands on one outside, you can get it personalized with ease here.
They are sturdy, offer a good grasp for your belt holes to sink in, and have changeable loops to adjust your comfort with your own hands. If you want your snap belt to give off a retro vibe, you can also paint it golden, and we will not disappoint you. Rise to any occasion and wear your favorite trousers with these Custom Leather Belts Western. You will make an impression!
Color 
Did you know that colors can affect your mood throughout the day? We know you won't be looking at your belt or your downward regions all day, but it is going back into your closet at the end of the day. So, it better look good apart from making you feel good? Let us establish something first. All colors look good and add a vital component to your dressing sense.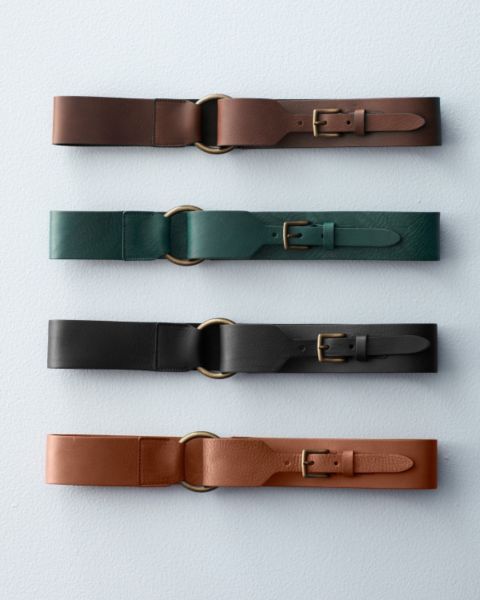 So, when undertones and hues are doing all the talking, you should have many options to choose from yourself. Blue, green, brown, black, tan, coffee, hazelnut, suede, ochre, brass, charcoal, and nickel are all exciting options on your platter. So, in which shade you want to paint your belt down is up to you, and we will have it printed out on your belt just like that! 
Size 
To date, you must have thought all belts follow the one size fits all mantra and couldn't find your dream fit. Isn't it in? Well, we certainly think differently. Every individual to us is unique, and so our their needs. What excites or comforts you might not be comfortable with for someone else? So, why should belts be left out of this category? Someone has a big torso but a narrow waist, a pressed down bosom but a wider waist, some want to flaunt their size zero in a sleek strap, whereas others are still trying to hold that high waist jeans, still high with one belt.
How amazing would it be if they all got themselves a Custom Leather Belt that would complement all their outfits and help accentuate their appearance! We offer you plenty of secure options according to your waist size, so hurry up! Because why should you stay away from good things for so long?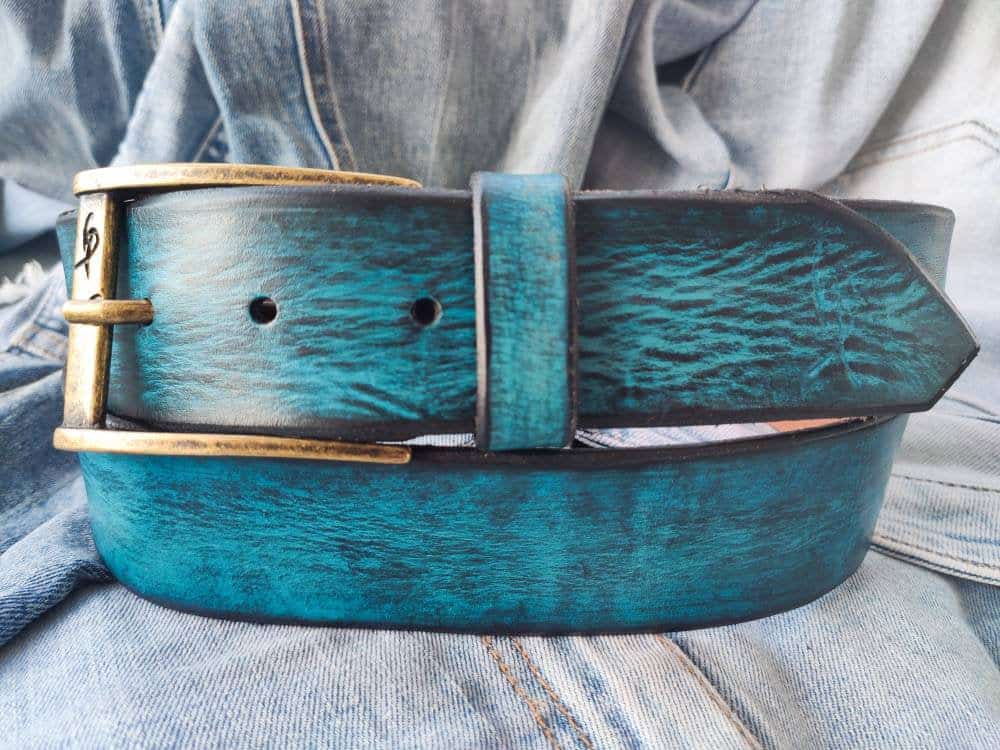 Contact Us
We strongly believe in client satisfaction and strive to make your wishes come true. So, rather than dwelling upon any doubt, if you have queries regarding anything, feel free to reach out to us because we will be there for you! You can also ping us immediately if you want to provide any extra information or wish to know about any other services we offer.
We feel customization should be fuss-free, so we will try to follow up with your instructions from beginning to end without being a drama queen! You call, and we pick up! Mail here
Pricing 
We don't like to keep things or people hanging, so we try out best to be available for you when you expect us to be. Luckily, we know all about your wants and needs. And by what we have observed so far, we can tell that you are not happy with all the stores you have visited previously to get your things done! Trust me that is all going to change now!
LeatherSmith is all about fulfilling those fashion needs, which you haven't been able to achieve yet, and we do it, without hurting your bank balance, unlike those luxury brands or other custom-made sites that want to soak up your coins. First, you get high-quality products, just as you described. These belts help create a unique style and are more affordable than others you see online.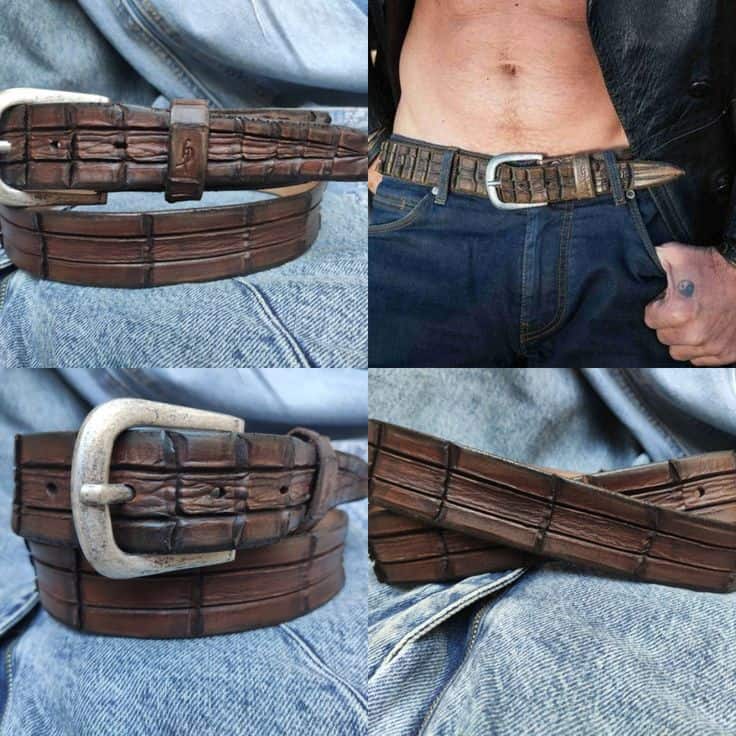 No one, including us, wants to pay hundreds of cents just for belts. And we make sure none of that happens to you too! Our price ranges are economical, in sync with most people's budgetary needs, and look chic on any given day. Women will be happier because waist-cinching belts are just another excuse to look less than one's age and expensive. I can't wait to see what clothes you pair them with this season! Happy customizing!