We know you are thinking about Leonardo Di Caprio from The Wolf Of The Wall Street, but what do all the style guides have to say about this chic piece of clothing that today most men can't do without?! This bespoke clothing has made history in fashion after battling out belts on timeless occasions. The origin of suspenders dates back to the 19th century and has managed to leave their essence in different periods. But people have choices that make them look for custom leather suspenders. Are suspenders only the French rage? Well, no. clearly because the magic of France seems to have grown on people, which is why many celebs of tinsel town, like Drew Barrymore, Matt Damon, and Taylor Swift, not to forget all our James Bonds, have donned this look with flair.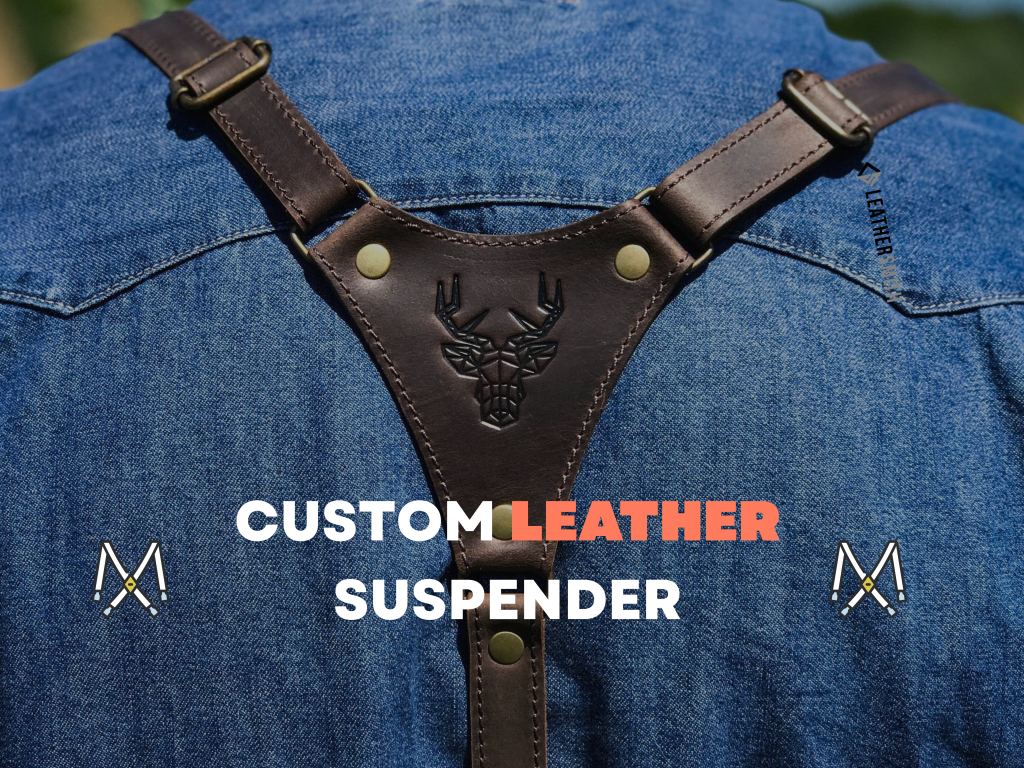 Sometimes the whole mania of suspenders died down because of reasons like heatwaves. Belts allowed people to remove their coats subtly and passionately without ruining their hemlines or crisp shirts. However, the popularity has risen, and its been some time that the zeal of introducing suspenders into one's closet is still echoing in the Vogue world. LeatherSmith makes sure to bring you suspenders in their most incredible looks, considering their irresistible touch on people. Let us see why you should make this place your visiting ground to seek these pairs!
Custom Leather Suspenders | Why Do We Customize?
The things we want might not always be in front of our eyes or any high-end store. Even if it is, there's a good chance it might be way more than your pay grade. But that doesn't mean you can't revel in the beauty of luxurious things. LeatherSmith is wholeheartedly dedicated to this Customer Leather Suspenders soiree so that you get what you want without spending an entire fortune on it.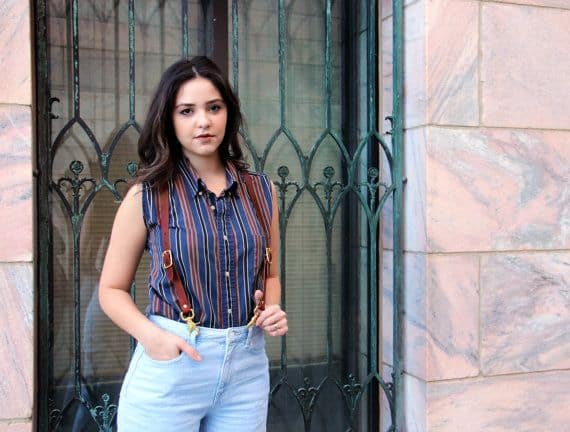 Suspenders add a sexy structure to your silhouette, revamping your outfit into a saucy statement in seconds. So, it's only fair that yours should be perfect from top to bottom! And this is only possible if you offer us a blueprint of your wishes in mind, and we will breathe life into it! No man can stay away from a good pair of Personalized Leather Suspenders, and soon, you will know why!
Level Of Our Customization
If you are wondering if we missed out on essential bits and pieces, then you are wrong. Relax, hon. When it comes to you, we have got everything under control! Below are all the specifications we offer that you need when discussing all things suspenders!
Durability
Imagine you fell in love at first sight when you saw something and couldn't stop yourself from ordering it. When it arrived, t looked nothing like that in your dreams or failed to impress you on day 1 itself. No one likes to be betrayed like that. LeatherSmith ensures your needs and expectations regarding your personalized order are not crushed. And durability comes at the top of the list. All products under this line are of the utmost quality and will last longer than the ones you keep seeing online.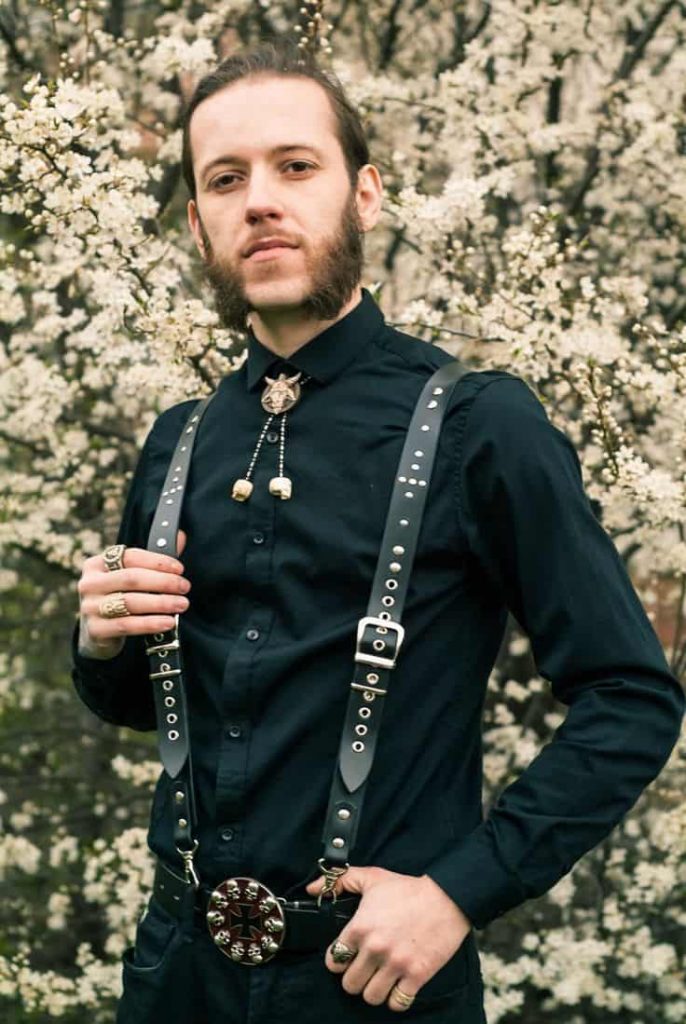 They ensure sturdiness and maximum strength for you. Premium quality leather has been imposed into making such suspenders because we don't want you to go home and realize you took something you didn't like. So, if you ever have second thoughts here, you should bury them quickly! People are also being smitten with Custom Leather Suspenders For Firefighters, as they are made with genuine leather and add a whole ritzy look to one's attire. 
Leather texture-type 
Men like to add some chic novelty to their appearance. Whether it's a private affair or a business commitment, they believe in spicing things up so that the people who see it take it as a perennial reference for all their dressed-up future looks. The different types of suspenders represent taking your look in different directions according to yoru mood and molding into your ambiance.
At LeatherSmith, consider yourself lucky, for they offer a palette of distinctive leather suspender choices like genuine, tanned, whole grain, bonded, top grain, faux, and vegan. You can finally ace that confident groomsman look or hit that party paired with a sweet bow! This contributes to creating a style statement and preps up your tux collection by adding more panache!
Color 
The fling with colors is age-old and does not need an introduction. Yes, you will be surprised to know that men love experimenting with colors like women. And yes, they are picky about it! LeatherSmith makes sure your wishes are not left unattended by giving you leather suspenders in personalized shades.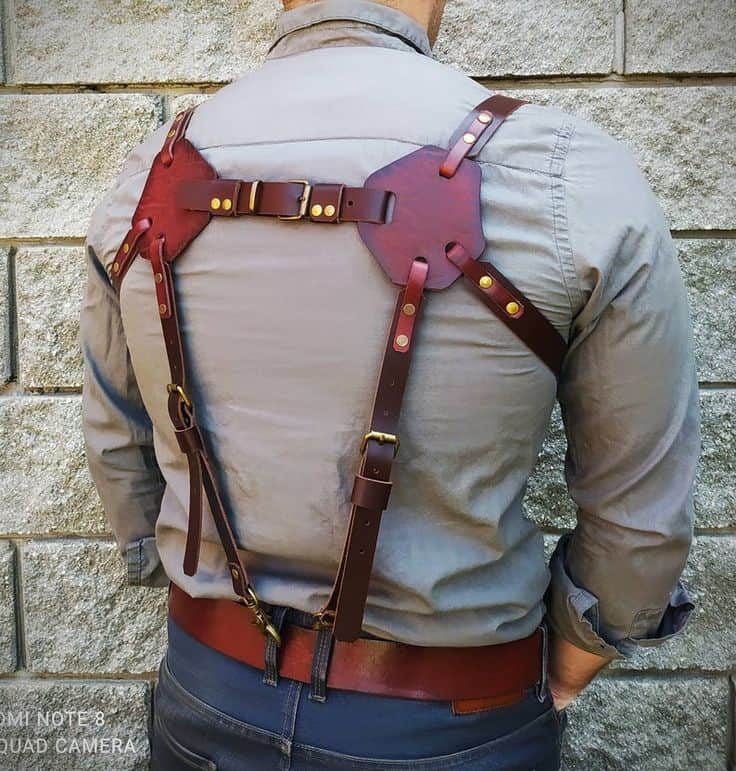 Color tone like chestnut brown, mocha coffee, cinnamon beige, coral, pitch black, raisin, peach punch, ivory brown, maroon, ochre yellow, and even scarlet is the personal fav of many men who look towards incorporating a sassy yet elegant vibe into their ensemble. If you want to clock this trend like you were born for it, we suggest you add funkiness to your lookbook, and then the party can get started!
Size
First of all, let's clear up the air on this. Do suspenders have a size? Most definitely, yes, they do! But what does this depend on? Not all men are the same in height, weight, or pant size. This myth that suspenders follow the one-size-fits-all has been finally put to bed, as everyone's suspender choices are built around the ideas of specific parts of their body.
Whether large, medium, or minor, we offer different sizes for suspenders so that you never have any problem putting your best fashion foot forward. There are unique sizes exceptionally crafted for people. This ranges from suspenders for Children up to 2 years old to suspenders for Big and Tall folks. If you don't like what you are getting, you can just let us know, and we will get right on it to serve you the way you want. 
Buckle 
Suspenders have returned to many wardrobes thanks to their luxurious design, which involves something as sturdy as unique buckles to lock your masculine look in place. The hook for your suspender can not be anything less than robust because your whole outfit depends upon it. These dungaree clips or braces have been designed with materials like stainless steel that will hold all straps together, giving you confidence in every step.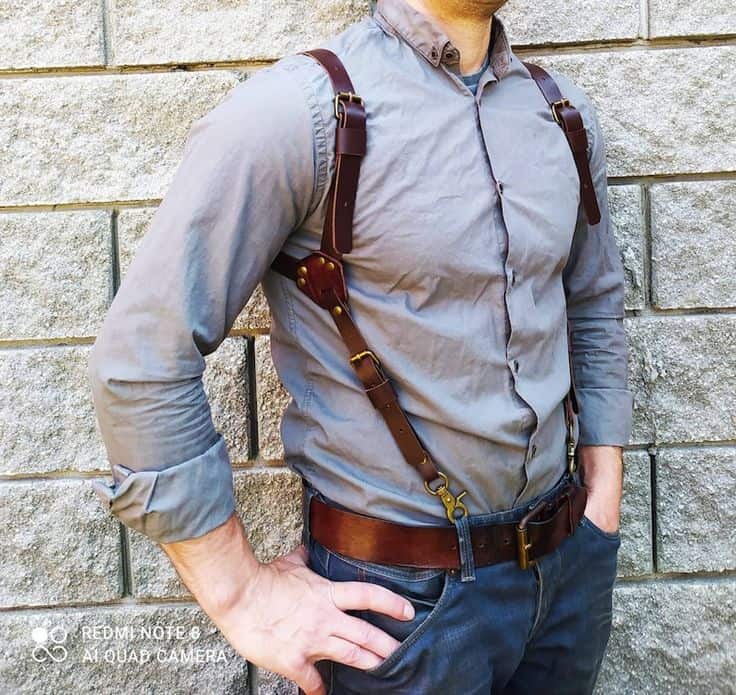 The Dual chest height roller buckles allow you to fit in the front bosom area, whereas the Y-back connectors at the back prevent the straps from losing their hold. Plain metals and clip-ons to are the most effortless way you could go about when it comes to leather suspenders. The buckles are also available in brass, which enhances smoother working. And the best part is, they are rust-free! And besides, being clipped to the front waistband has a thing of versatility in itself! 
Embossment 
Everyone wants an upgrade in their attire, be it their classic suits or even a harmless pocket square! LeatherSmith believes in little things and makes sure no bling is left untouched! The brand believes incorporating tiny embossments on your pieces can be next level. Stylish and exquisite as they are, they promise to amplify the look by adding some bling to your outfit, but silently.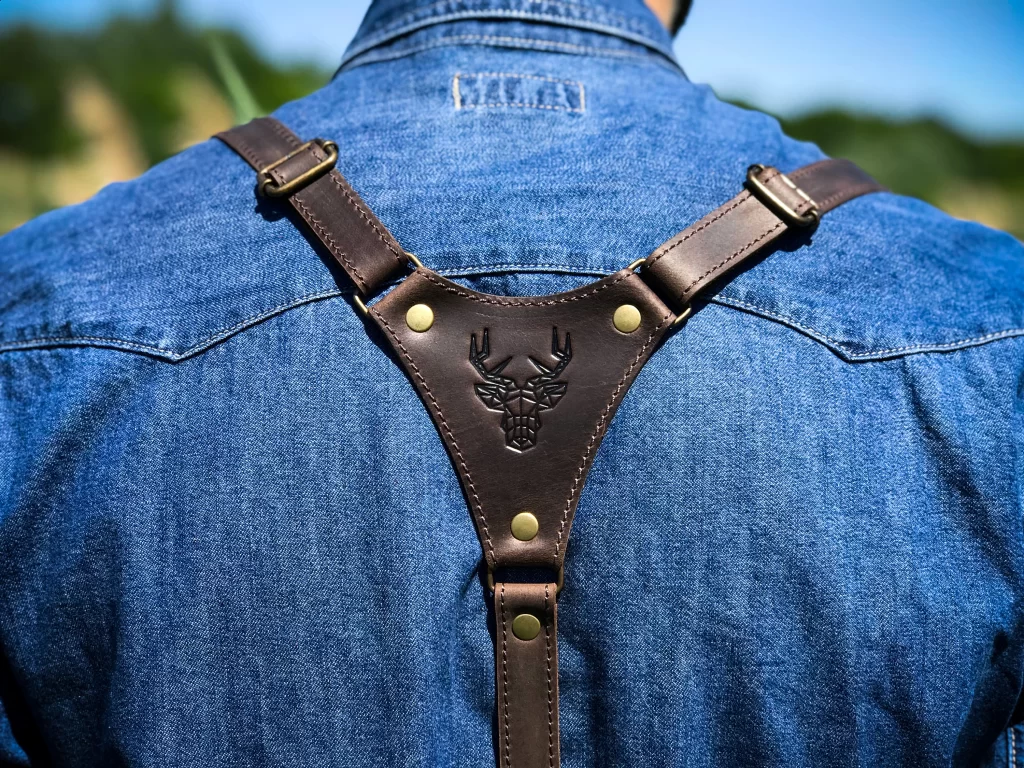 Here, you can express anything you want to be carved, engraved, or embossed into your leather suspenders, and we will do it for you! We believe every tiny bit matters to create the most impactful look you have been thinking about. We offer you the choice of adding 10 unique letters to this feature. You will have to shell out an extra 20 dollars from your pocket to get this beauty on your straps, which you will have on your person. 
Contact Us
Unlike others, who drag the entire process where you feel like you have to explain your queries repeatedly, LeatherSmith will act as a quick fix band-aid for your injury! Metaphorically speaking. If you have issues with your order you can't stop thinking about, we RSVP! There is no fuss or hassle involved. If you are unhappy with something or need to share an excellent idea for yoru order, we will customize it without inviting drama. We believe in developing a trustworthy clientele relationship, so you can reach out to us whenever you feel like it. You call us, and we'll be there! 
Pricing 
Most people like things only when they come cheap or are within their economical meals. The expensive stuff looks good in the form of a gift. At LeatherSmith, you can be assured that you won't be forced to break the bank to get your wishlisted or custom-made products.
Doesn't matter if it is a custom gun holster or custom leather belt, the pricing has been set keeping in mind everyone's needs for high-end fashion. These prices are comparatively less than in other places. So, if you want to squeeze out extra dollars, you can do that here! You would never have to feel like you are being drained of your precious cents like shoppers often feel with Etsy!
Gentlemen look good in anything that adds more layers of decency to their personality, and suspenders are a breathing example. Primarily, it acts as the complete game changer for custom ones. Fashion is updating itself every waking hour, and so are its prices. Thankfully, we still care about the genuineness of things, so at LeatherSmith, you have the liberty of both good things in less! So, next time you have your tailored pants ironed out, don't forget to add an eye-grabbing pair of awe-inspiring leather suspenders!